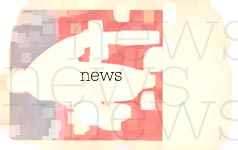 welcome to the official web page of sheldon. sheldon consists of two main characters, david and jason. At the moment they are in the middle of recording as much music as they can, along with going to school and becoming astronauts. david and jason both live in madison, wisconsin. they enjoy the musical accompaniment, while recording, of matt on cello, ann on vocals, dan on guitar, and andrew on guitar. they secretly have much thanks to the help that has been given with recording. they do not err in truly giving thanks in person with plans to lower the self-esteem of their colleges and make themselves feel like the bosses.

news and updates
*12.3.04* a formal apology to all that look at this site more than 3 times a year. we are all going to school right now, some of us in different areas, so it makes it hard to put up important information. things that i am looking forward to include winter vacation. the plan is sit in my basement and record. of course we will be spending the holidays with our families like all good children do. it sounds really nice too.
*04.14.04* i would like to give much thanks to all the listeners who have made us look more popular on the purevolume.com web site. we topped 100 listens in one day, yesterday. that's pretty good when you consider having 200 listens in 2 months or so
*04.13.04* added two new songs with downloading abilities
*04.09.04* wow, it has been a long time, eh, children? yes, we have been making great progress in many directions since we spoke last. lets see here, this is what's up:
* we have a couple of gigs coming up the end of april, i will get dates and times and such soon
* we also got one of the hoods from the dorms to bring his drum set down and play with us, so we should rock harder than an acoustic band at a coffee shop singing about how is tumor left him for a doctor.
* we have still been recording bits and pieces of songs.
*posted playin' trucks
*02.12.03* added a new song: how are you? -i'm fine
*02.06.04* we have put up songs on purevolume.com we will periodically put songs up here as we finish them.
*01.12.04* there are two new song up. my "friend" the neoplasm and hopeless-tribute to Creative Negligence. click here
*01.08.04* we are in the great white north of wisconsin due to the birth of santa. during the birth session, we acquired a "new" member to the sheldon possee, or sp. with the help and friendship of this sturdy young fella we have gone to recording. this is taking place in louks' basement. we have started about 7 songs, and completed 3.
*check the media section for mp3s
*also there are new pics (pictures) up.